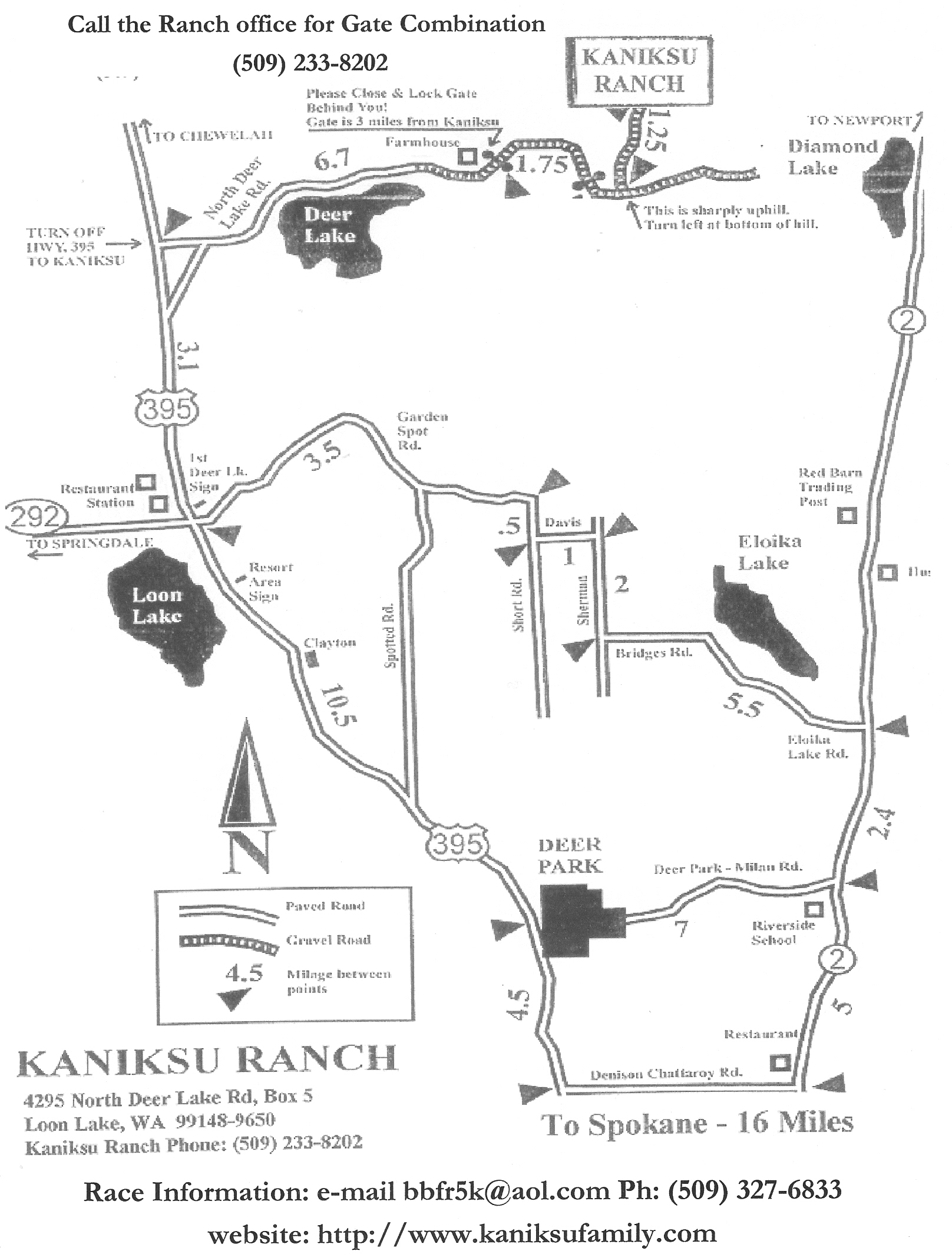 2012 Fee Schedule
Day use fees:
 
AANR TNS
Non-Affiliated
Adult
$16
$22
Couple/Family
$22
$28
 
 
 
Weekly
 
 
Adult
$80
$100
Couple/Family
$110
$140
 
 
 
Monthly
 
 
Adult
$230
$300
Couple/Family
$330
$415
 
 
 
Overnight fees
 
 
Camping
 
 
Daily
$9
$11
Weekly
$29
$38
Monthly
$80
$100
Seasonal RV site
$410
$490
Seasonal Tent site
$275
$330
Season runs from Memorial Day weekend to October 31- May not be available for special events
Add electric/water hookups
Day
$ 5.00
 
Week
$25.00
 
Month
$50.00
 
 
Sleeping rooms (small room, large room, cabin (handicap accessible)
Day
Sm $23- Lg 35
 Sm $30- Lg $45
Week
Sm $115- Lg $180
 Sm $145- Lg $225
Month
Sm $415- Lg $525
 Sm $525- Lg $660
Cabin (handicap priority
same as large room
same as large room

Call for details. AANR/TNS members and Passport holders receive discount with card.
Any parent having partial custody of minor children, and wishing to bring them to Kaniksu Ranch must produce a notarized affidavit from the other legal guardian giving permission for their child to attend.
We welcome singles, couples and families. We are a co-operative, not for profit, family-oriented nudist resort, incorporated under the laws of Washington State and affiliated with the American Association for Nude Recreation (AANR) and AANR Northwest. Kaniksu Ranch exists for the purposes of providing a safe, wholesome, private family recreational facility, where members, visitors, and guests may freely enjoy social nudism.
Kaniksu Ranch Family Nudist Park is a private club, with the right to refuse service.