The 2014 BBFR Registration Form (mail-in version) is available NOW.  Click here.
You can NOW REGISTER ON-LINE for 2014 at Active.com
http://www.active.com/loon-lake-wa/running/distance-running-races/the-original-bare-buns-fun-run-2014
Just Imagine!  July 27, 2014,  Run in THE run.  The Internationally famous "Original" Clothing Optional Fun Run!   This is the 30th running and thousands of runners and walkers from all over the world have traveled to take part in this amazing event weekend in the beautiful Kaniksu National Forest.  Called by many, "the best run-run".  5K (3.25 miles) on a mountain road on a beautiful Sunday morning.  You are ONE with nature.  And then, enjoy the pool, the volleyball, great food.  Spend the day or the Week.  This year dance to a DJ dance Friday night and on Saturday, dance to the live music of The Other White Meat Band.   Once you come, you will return.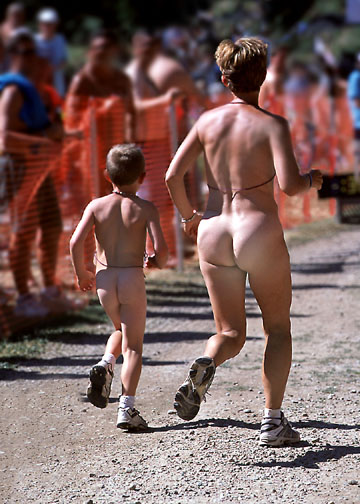 Fun for all ages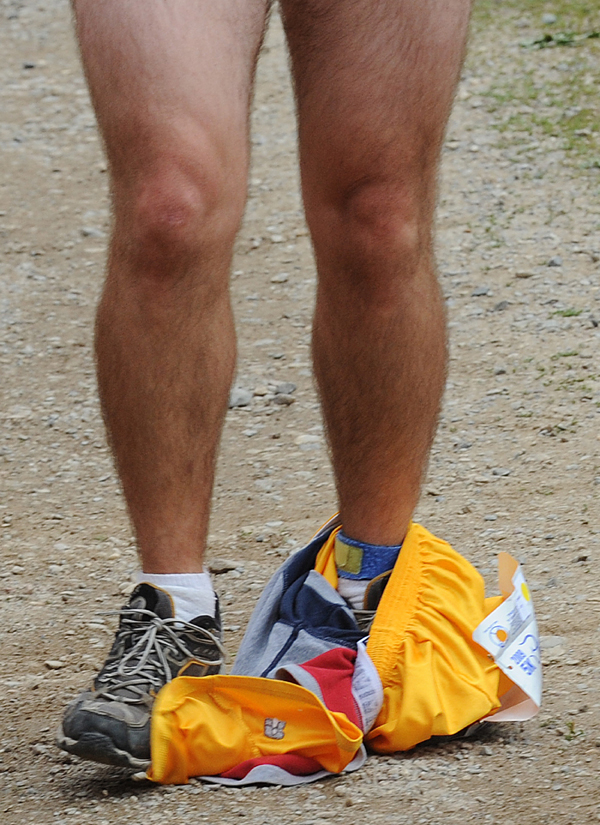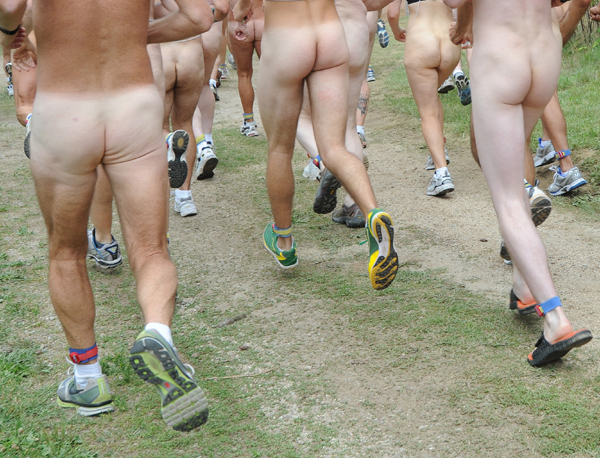 Get rid of the clothes!    Nothin' but my runnin' shoes!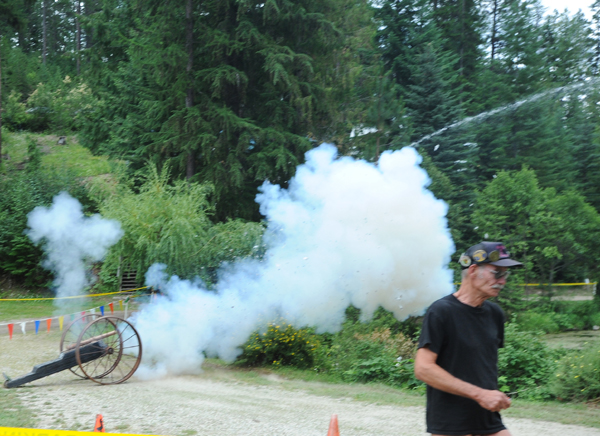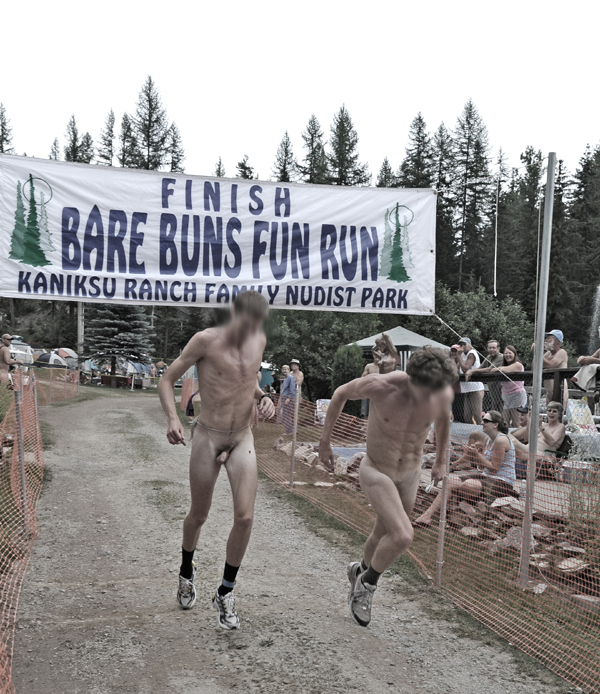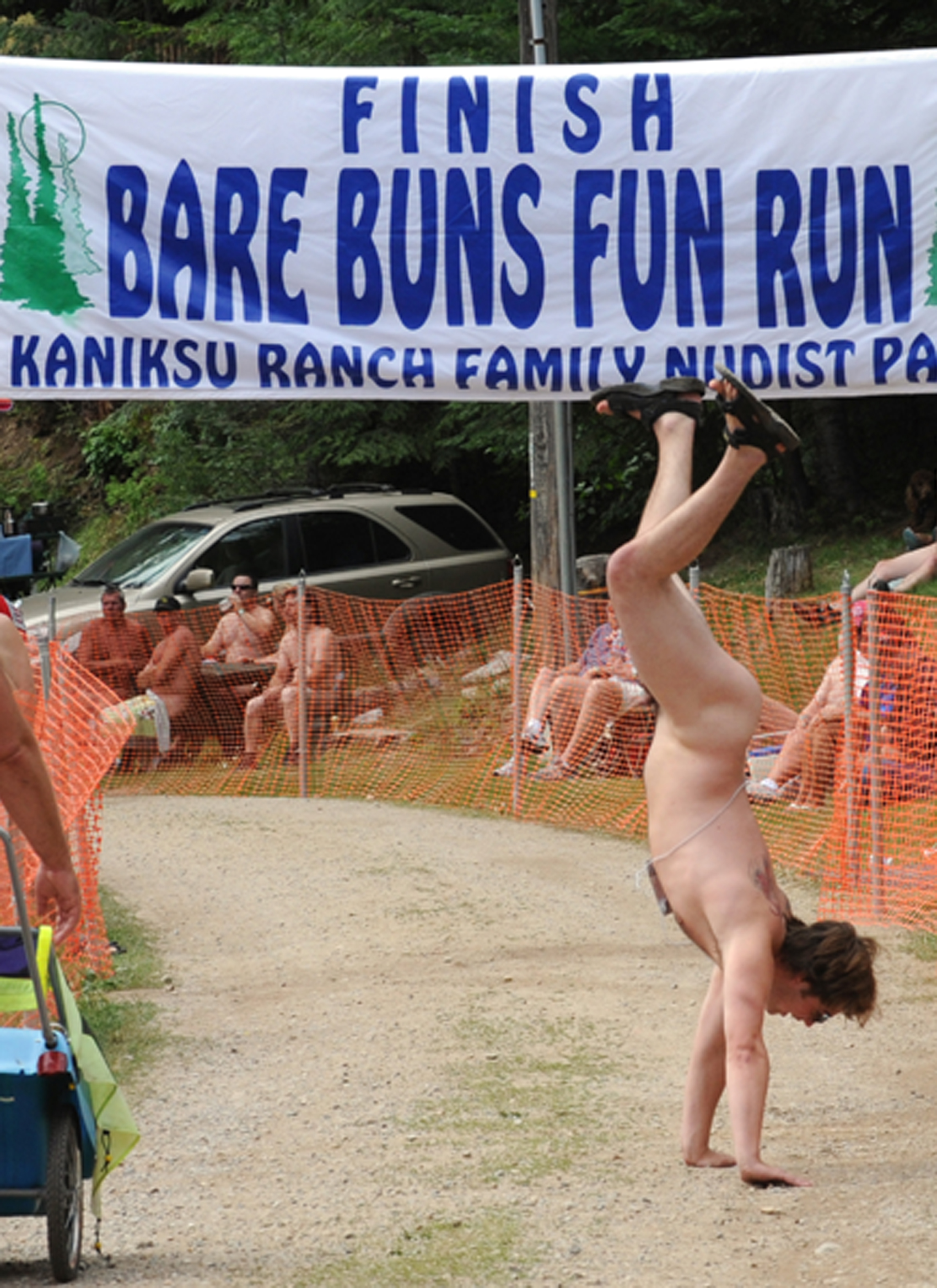 Starts with the Cannon                           Surge at the end                          Head over heels