Always check for fresh photos.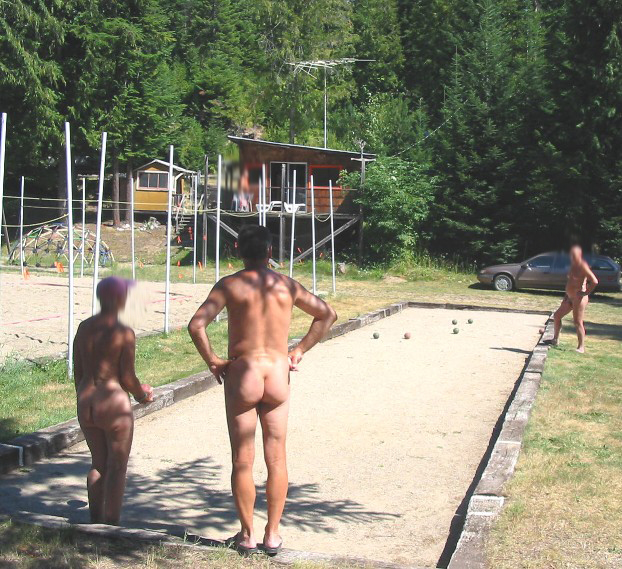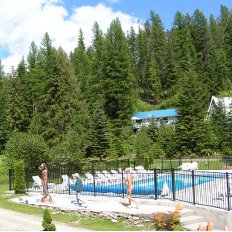 Bocce Court                                                                                      Enjoy the sparkling pool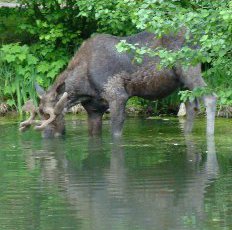 View of Pool next to Lower Pond                                             Moose visit our ponds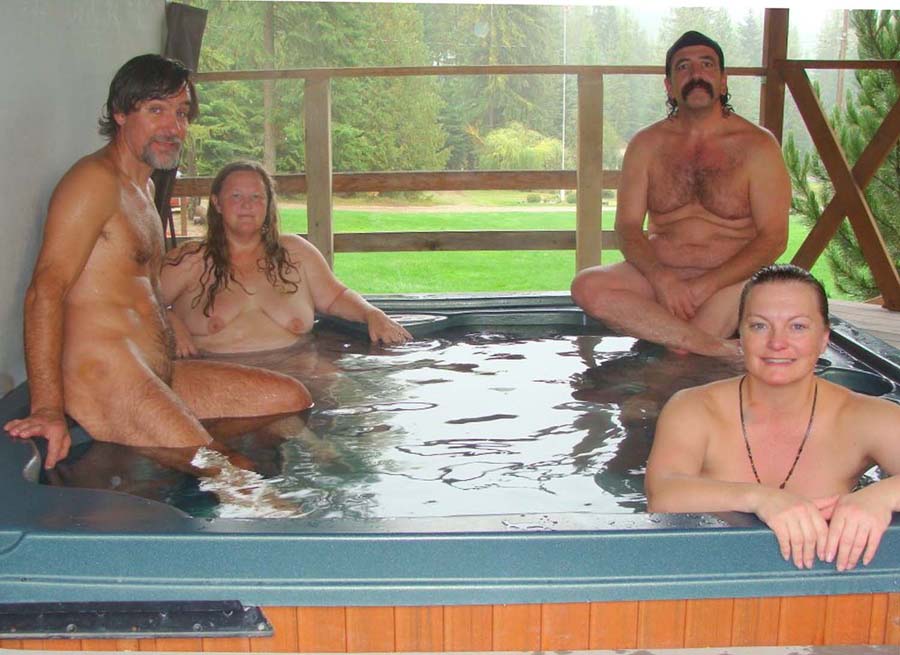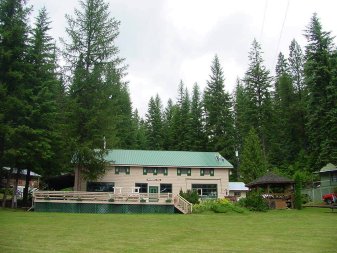 The hot tub welcomes you                           The Lodge- guest rooms, dining, more
                          The Fun Run                                                          Kayak Races on the pond
Kaniksu Family Nudist Park offers miles of scenic trails for hiking, biking or walking your dog.  RV, Camp or stay in a large or small room upstairs in the lodge.  Refrigerators, microwaves and a BBQ available for guest use.
 Meals normally available in the dining room on Saturdays and Brunch Sunday, during  the summer season.
Photo apparatus isn't permitted for your comfort and safety.  Professional event photographers get your written permission.
Kaniksu Ranch is not clothing optional, but there are times when weather, health or safety make clothing appropriate.
First time guests frequently are comfortable enough to undress within a half hour of arriving!  We won't rush you.